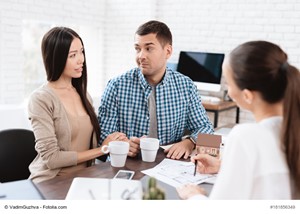 If you have plans to buy a house as quickly as possible, it is important to maintain flexibility. That way, you can adjust your homebuying timeline at a moment's notice.
Ultimately, there are many instances where you may need to modify your homebuying timeline, and these include:
1. You are struggling to identify your dream home.
It generally is beneficial to enter the housing market with homebuying criteria. These criteria can help you hone your house search and may be modified as you attend home showings and open house events.
Also, think about where you want to purchase a house. If you would prefer to own a home in a big city, you can tailor your house search accordingly. Or, if you want to live in a small town, you can focus exclusively on residences in areas that match or exceed your expectations.
Even with homebuying criteria in hand, however, changes to your homebuying timeline may be required. But if you remain patient and persistent throughout the homebuying journey, you can eventually discover your dream house.
2. Home sellers are rejecting your offers to purchase.
Once you find your dream residence, you may submit an offer to purchase it. Yet if your offer fails to hit the mark with a home seller, you are unlikely to receive an instant "Yes."
If you find that your offers to purchase houses are rejected time and time again, you may need to adjust your homebuying timeline. Furthermore, you may want to rethink your homebuying strategy.
To submit a competitive homebuying proposal, you should consider a house's condition and age, as well as the current state of the real estate market. This information can help you craft an offer to purchase that accounts for a variety of factors and likely will meet the needs of both you and a home seller.
If a home seller rejects your offer to purchase a house, there is no need to worry. Remember, the real estate market offers many opportunities, and homebuyers who are diligent can continue to search for the right house at the right price.
3. You have yet to find the right real estate agent.
A real estate agent may hold the key to a successful homebuying journey. He or she can help you set realistic homebuying expectations and ensure you can achieve the optimal results.
If you need to adjust your homebuying timeline, a real estate agent can help you do just that. Plus, a real estate agent will keep you up to date about new houses that become available in your preferred cities and towns and set up home showings. And if you decide to submit an offer to purchase a home, a real estate agent will help you put together an aggressive homebuying proposal.
Ready to streamline your home search? Reach out to a local real estate agent today, and you can get the help you need to pursue your ideal residence.